Join us as we grow in fellowship and continue our lifelong journey of learning.  Small groups are available on a variety of topics and at several meeting times.
Sunday Morning Small Groups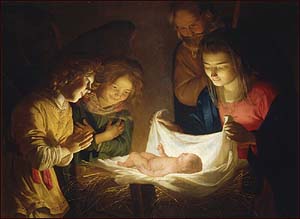 The Early Bird Bible Study
8:00 am, Church House Library
An Advent study begins November 29. You can preview the study here.  Newcomers are always welcome! Contact Chris Whitlock and Mike Rountree for more information. This group is very flexible so come when you are able!  We end in time for the 9 am worship service in the Chapel.
Book Groups
Tuesday Mornings – Walk and Talk meets at the home of Betty Hahn on Tuesday mornings at 8:00am.  They are currently reading "Experiments in a Search for God" by Mark Thurston.  Join this group as they exercise their body and mind.  Enjoy a early morning walk while discussing the latest chapter of the book.  Contact Betty Hahn for more information.
Tuesday Evenings, 7:30 p.m. in the home of Bob and Eleanor Taylor – Beginning on September 29 they will discuss "Immortal Diamond" by Richard Rohr.  New members are always welcome.  Contact Ellen Greenhorn or Bob Taylor for more information.
Women's Bible Studies
Wednesdays, 9:30am, Church House Parlor (This study finishes on Dec. 16. The class begins again on Jan 13, 2016)
We will begin a new study "Understanding World Religions" on September 30th.  New members are always welcome. Contact Maureen Paterson for more information.
Thursdays, 9:30–10:30 am, Church House Lower Level
Women's Group—for women of all ages and stages! We meet every Thursday from 9:30-10:30 a.m. in the church house lower level. There is meaningful discussion about our lives, faith, and the Bible. This is a wonderful place for women at all stages of Biblical knowledge and wherever you are on your faith journey. Contact Jackie Obregon for more information.
Compassionate Communication
Tuesdays at 7:30pm in Church House Library.  Those who have previously taken a class and would like to join the group should contact Linda Mills.
Mary Circle Women's Group
12:30pm (2nd Thursdays) in the Church House Parlor
Book group reading and discussing To Heaven and Back by Mary Neal. Contact Patti Williams for more information.
Men's Lunch
12:00pm (3rd Thursdays) in the Church House Parlor
Different speakers & topics are offered each month along with a meal. Contact Koert VanderVoort, Rudy Hyzer, or Dick Bedner for more information.
---
Are you interested in joining or helping to lead a small group? Contact Dr. Maureen Paterson for more information or latest schedule.