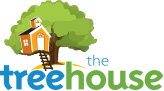 Children and Family Ministries at the Basking Ridge Presbyterian Church invite all the Treehouse families to join us for Tree House Sunday. We welcome you all to join us in worship and song.
Sunday March 19, 2023 at 10:00 followed by a Bubble show in Westminster Hall by the amazing NJ Bubble Parties. Check out their website https://www.njbubbleparties.com/
Please sign up below if you are coming to the bubble party.
If you have any questions please contact Stacy Currie, Director of Children's Ministries, 201-519-1680